Does a mentally ill man have a "rational understanding" of why he faces the death penalty in Texas?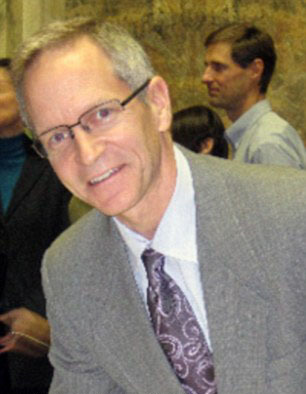 That's the question University of Wisconsin Law School clinical professor Greg Wiercioch has answered in court recently on behalf of his schizophrenic and delusional client, who was convicted of killing his parents-in-law in 1992.
It has been a long and winding path for Wiercioch, who has represented Panetti since 2003 and landed him a stay of execution in 2014.
This October, a federal district court judge heard testimony over whether Panetti meets the standard the U.S. Supreme Court outlined in Wiercioch's winning case in 2007: Does Panetti have a rational understanding of the link between his crime and the impending punishment?
"It is unprecedented to be litigating on an execution competency claim for 20 years now," Wiercioch said in his opening statements on Oct. 24, as reported in The Texas Tribune.
The judge is not expected to rule on Panetti's competence until 2023.
"This is no ordinary case, or no small accomplishment for Greg to get the case to this point," said Professor Keith Findley, co-founder of the Wisconsin Innocence Project.
Submitted by Law School News on November 2, 2022
This article appears in the categories: Faculty, Features
Related employee profiles: Greg Wiercioch, Keith A. Findley