Tom Barrett '80 will discuss his journey from University of Wisconsin–Madison to the world stage and his career in public service as the keynote speaker for International Education Week (IEW) Nov. 14-18, 2022.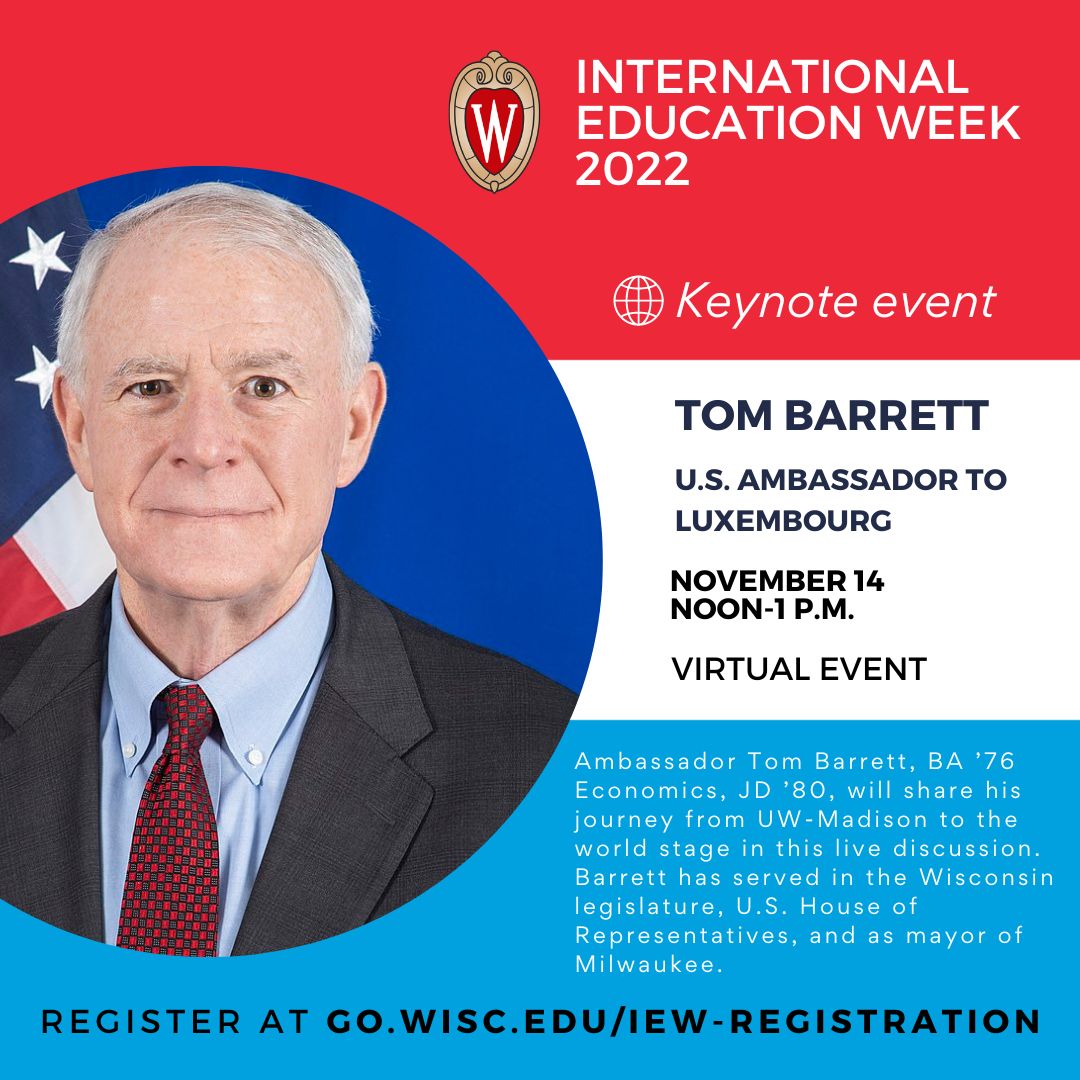 Barrett, the U.S. Ambassador to Luxembourg, was mayor of Milwaukee from 2004-2021; before that, he served in the Wisconsin legislature and the U.S. House of Representatives.
The virtual event will take place 12-1 p.m. Monday, Nov. 14. Registration is free. University of Wisconsin Law School Dean Dan Tokaji will be the moderator.
IEW is a joint initiative of the U.S. Department of State and the U.S. Department of Education. International Education Week at UW–Madison is an initiative of the International Division. Learn about other IEW campus events.
Submitted by Law School News on November 3, 2022
This article appears in the categories: Alumni, Features