University of Wisconsin Law School first-year student August Rice has been named the newest Stearns-Shaw Scholar.
Rice is a graduate of Bowdoin College in Maine, where he majored in government and religion; he was involved with the Queer Straight Alliance, the Bowdoin Democrats and the curling team.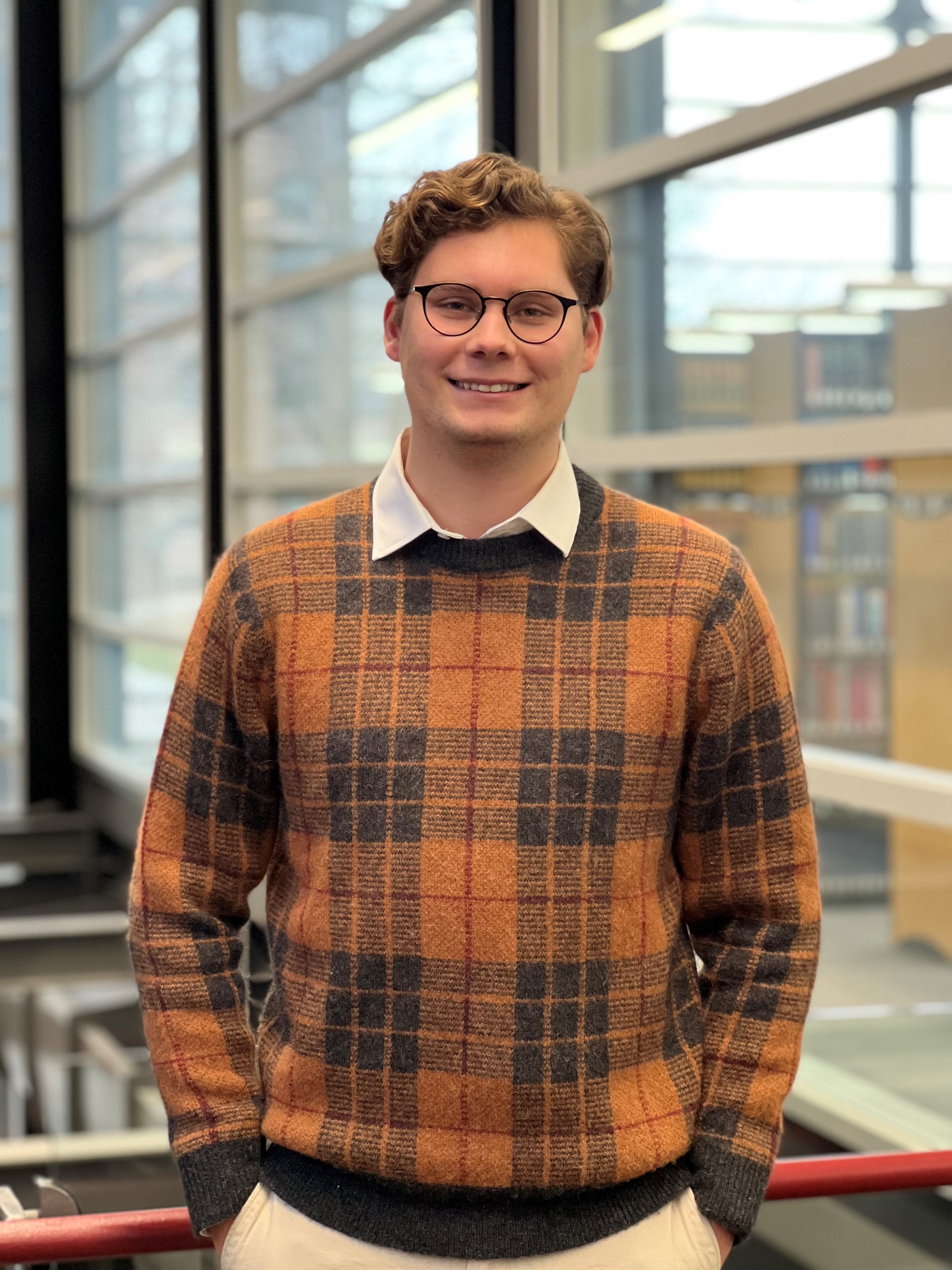 The Stearns-Shaw Scholarship was endowed in 1992 by UW Law graduate Denis Stearns and his husband, Thomas Shaw, to encourage champions of the LGBTQ+ community to choose UW Law as the best place to study the law and make a difference. They endowed two additional UW Law student awards, one of which also honors the memory of Stearns' mother, Julie.
"Beginning a decade or so ago, I started making supplemental donations to allow the Scholars to overlap, with one Scholar wrapping up their legal education during their 3L year and the new scholar starting theirs as a 1L," Stearns said. "So every two years, I eagerly await learning about the new Scholar."
Stearns said when he received news of Rice's selection, and his "estimable background working with and on behalf of the LGBTQ community," he was pleased.
"I was especially pleased to learn that the scholarship helped nudge him toward choosing UW to continue his path toward being an accomplished gay lawyer, change-agent and leader," Stearns said.
Of his decision to attend law school, Rice said: "Being gay myself, I've come to understand how important the judicial system is for the LGBTQ community. Even after Obergefell v. Hodges, a lot of equality issues are litigated through the system. I thought it was important to have an understanding of that."
Rice, a Sheboygan native, was excited to return home to Wisconsin for law school and live in Madison. While he enjoys having access to the wider University of Wisconsin–Madison campus, he feels part of a smaller community at the Law School.
"I love that everything is in the same building and you really get to know your classmates," he said.
Rice is a member of QLaw, a student organization dedicated to serving the LGBTQ+ community and its allies. He is also involved with the American Constitution Society and the State and Local Government Law Society.
The Stearns-Shaw Scholarship is "a great honor that opens up a lot of doors," Rice said.
"It was a major decision to come to Madison for law school, and I wouldn't be here without it," he said. "It's opening my eyes to a lot of opportunities in the Law School and for my future career."
Like continuing the fight for equality.
"It's important to have gay lawyers doing the important work on the issues that this community faces, especially in the age of Dobbs v. Jackson Women's Health Organization and other landmark cases being overturned," Rice said.
Submitted by Law School News on December 15, 2022
This article appears in the categories: Features, Students