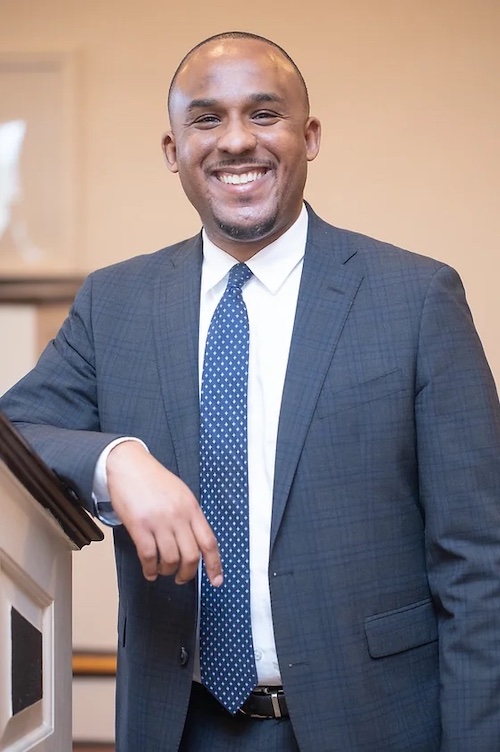 Scott Colom '09 has been nominated by President Joe Biden to serve as judge for the U.S. District Court for the Northern District of Mississippi.
Colom, the first Black district attorney for the 16th Judicial District of Mississippi, was recommended for the position by U.S. Rep. Bennie Thompson.
After graduating from University of Wisconsin Law School, Colom served as a Skadden Fellow at the Mississippi Center for Justice, a public interest law firm committed to advancing racial and economic justice. He was also the youngest and first Black justice court judge in Lowndes County and the first Black prosecutor for the city of Columbus.
Colom, who spoke in the 2019 UWLAWTalks series and won the 2020 Forward Under 40 award from the Wisconsin Alumni Association, must be approved by the U.S. Senate. There is no timetable for confirmation hearings.
Submitted by Law School News on October 19, 2022
This article appears in the categories: Alumni, Features