University of Wisconsin Law School has raised $1 million for the Faculty Recruitment and Retention Fund, thanks to a generous matching gift from Laureen Seeger '86. Seeger, chief legal officer for American Express and a member of the Wisconsin Foundation and Alumni Association board of directors, committed $500,000 to be matched with commitments of $50,000 or more.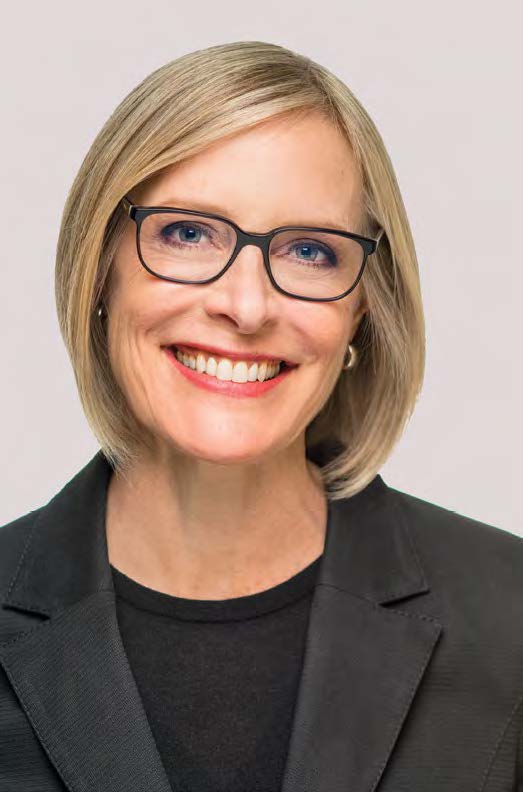 "Nothing is more foundational than faculty who foster your passion for the law," Seeger said. "I credit UW Law School's Law-in-Action approach for my deep exploration and understanding of the law, so I am grateful to all who have pledged support toward rising stars and established experts at UW Law."
Created in 2021 to support the Law School's five-year strategic plan, the Faculty Recruitment and Retention Fund aims to attract and retain highly qualified faculty members.
"This fund allows us to recruit scholars at the absolute top of their fields," said Susannah Camic Tahk, associate dean of Research & Faculty Development. "Advancing our position as a premier research and teaching institution prepares our graduates to tackle today's complex social problems as exceptional lawyers and leaders."
With the faculty fund goal reached, the focus turns to a second campaign: The Seeger Match for Scholarship and Financial Aid.
Inspired to support UW Law School's greatest priorities, Seeger has generously committed an additional $500,000 gift to bolster the Law School's Scholarship and Financial Aid program. In this challenge to fellow UW Law alumni and donors, Seeger will match new endowed scholarship funds dollar for dollar up to $50,000. Donors must make a minimum gift of $50,000 to unlock the match and name their funds. The scholarships must support a UW Law student who: has demonstrated financial need; has demonstrated academic merit; or will advance the Law School's diversity, equity and inclusion goals.
"These funds will allow current and future students to enjoy the same opportunities I had," Seeger said. "Madison is the ultimate place to study law."
Contact Elizabeth Feist at elizabeth.feist@supportuw.org to learn more about the fund.
Submitted by Law School News on March 9, 2023
This article appears in the categories: Alumni, Features