In honor of LGBTQ+ History Month, we reached out to Denis Stearns '92, who endowed the Stearns-Shaw Scholarship at University of Wisconsin Law School along with his husband, Thomas Shaw. They endowed two additional student awards, one of which also honors the memory of Stearns's mother, Julie Stearns.
Stearns shared why he chose UW Law School, why he got into the profession and what he has accomplished so far.
Q: You created the scholarship in 2011 to "encourage champions of the LGBTQ+ community to choose UW as the best place to study law and make a difference." What inspired you to do so? And what makes UW Law School so special?
A: The Law School is special, and special to me, for so many reasons. My undergraduate degree was in philosophy, in large part because I think I have always been a philosopher at heart, reflexively pondering and questioning, looking at how things are interconnected and trying to understand the "big picture." When I was deciding whether to go to law school, I could not help but fear that I was "selling out." But at the same time, I was very interested in how law can be a driver of change, just as it can also be a tool of oppression (and worse). As I researched law schools, I found that UW, and its Law-in-Action approach, very much suited my way of wanting to learn. Going to UW Law felt like it would be less of a compromise, and more of a continuation of my intellectual journey.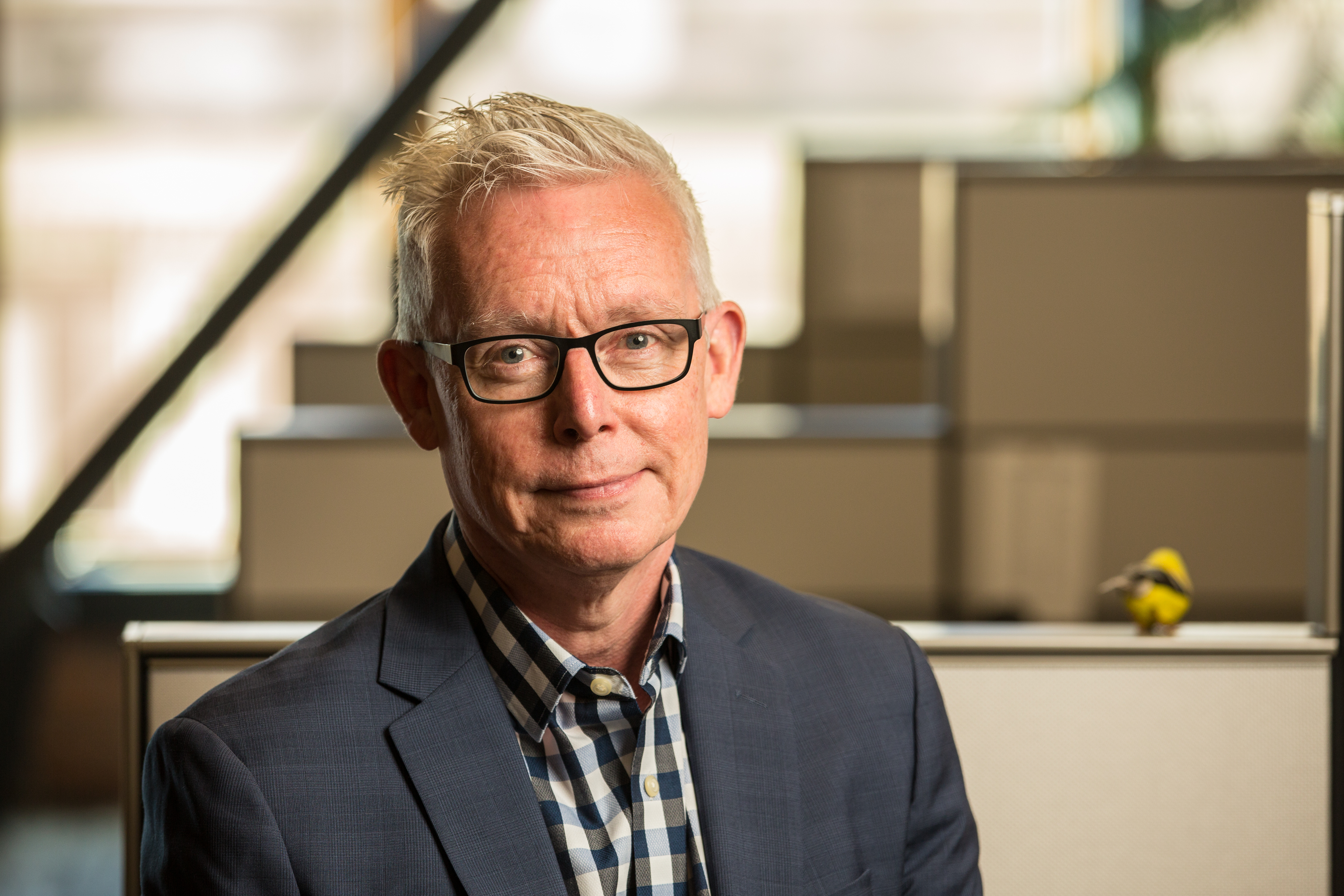 When I was finishing up my undergraduate studies and contemplating law school, HIV/AIDS was also starting to dominate headlines, and what small progress had been made in allowing gays and lesbians to live more openly and fully seemed suddenly at risk. There are many who over history thought of being gay as a kind of disease, but here was a time where being gay was being made synonymous with a disease. Once again, gays were a kind of pestilence, carriers of a plague and recipients of their own supposedly earned damnation. But a "funny" thing happened; as a community, we refused to back down. We learned politics and visibility even better than before. I just recently bought a replacement for my "Silence = Death" T-shirt that was so worn out that it was disintegrating.
But back to law school. As the truly depressing proportion of the AIDS catastrophe became clearer, I knew that learning the law, and becoming a lawyer, would be an additional way that I might somehow contribute to protecting and advancing that progress. It was a dark (and darkening) time to be a gay man, and becoming a lawyer felt a bit like donning a suit of armor that both protected and conferred some status.
When I got to UW­–Madison over 30 years ago, the larger campus seemed quite welcoming to the LGBT (as it was called then) community. The Law School was much less so. There was also me suddenly confronting the weird conundrum of "Midwest nice," where people are genuinely friendly, but not that much that is personal is actually shared. I had been "out of the closet" for several years when I arrived at UW, but suddenly it felt like I was back in because, unlike the West Coast, the subject of being gay just never would come up, and it forced you to have to announce it, even though it felt like a topic that was on the long list of things that are "just not talked about."
I think it was halfway through my first year of Law School when I saw that someone had put up a sign announcing the first meeting of the Gay and Lesbian Law Students group. I went to the meeting, and I think there were four people present. I don't recall that much ever became of the group, partly because it was easier to go to the events put on by my undergraduate groups. But I can still vividly remember going to the small gathering and feeling nervous about it. I realized that I was becoming familiar with the closet again, even while vowing never to not fully return to it.
I never found the Law School unwelcoming, per se. But especially in the shadow of the burgeoning AIDS crisis, being openly gay ("out and proud") did not seem to be welcomed, even if not actively suppressed, either. So even back then, I was thinking of how to change that. I wanted my community to be present and visible at the Law School, and to attract the kind of high-achieving, high-potential students who would want to build on the progress at the Law School, as well as to build and protect the achieved and needed progress out in the world.
When I finally got to a position, professionally and financially, where endowing a scholarship was possible, I did not have to think twice about what I wanted to accomplish. I wanted to help UW "come out of the closet" as a welcoming place for the LGBTQ+ community, a law school that would attract the best and brightest among that community, people who would help, by their presence, and by their eventual success, continue to help the Law School be "out." Now in my 60s, I understand better than ever that "coming out" never really ends, and there is no progress without it. Visibility is everything. And the factions of people that hate the LGBTQ+ community continue to do all they can to drive us back into the shadows, to make being LGBTQ+ something shameful.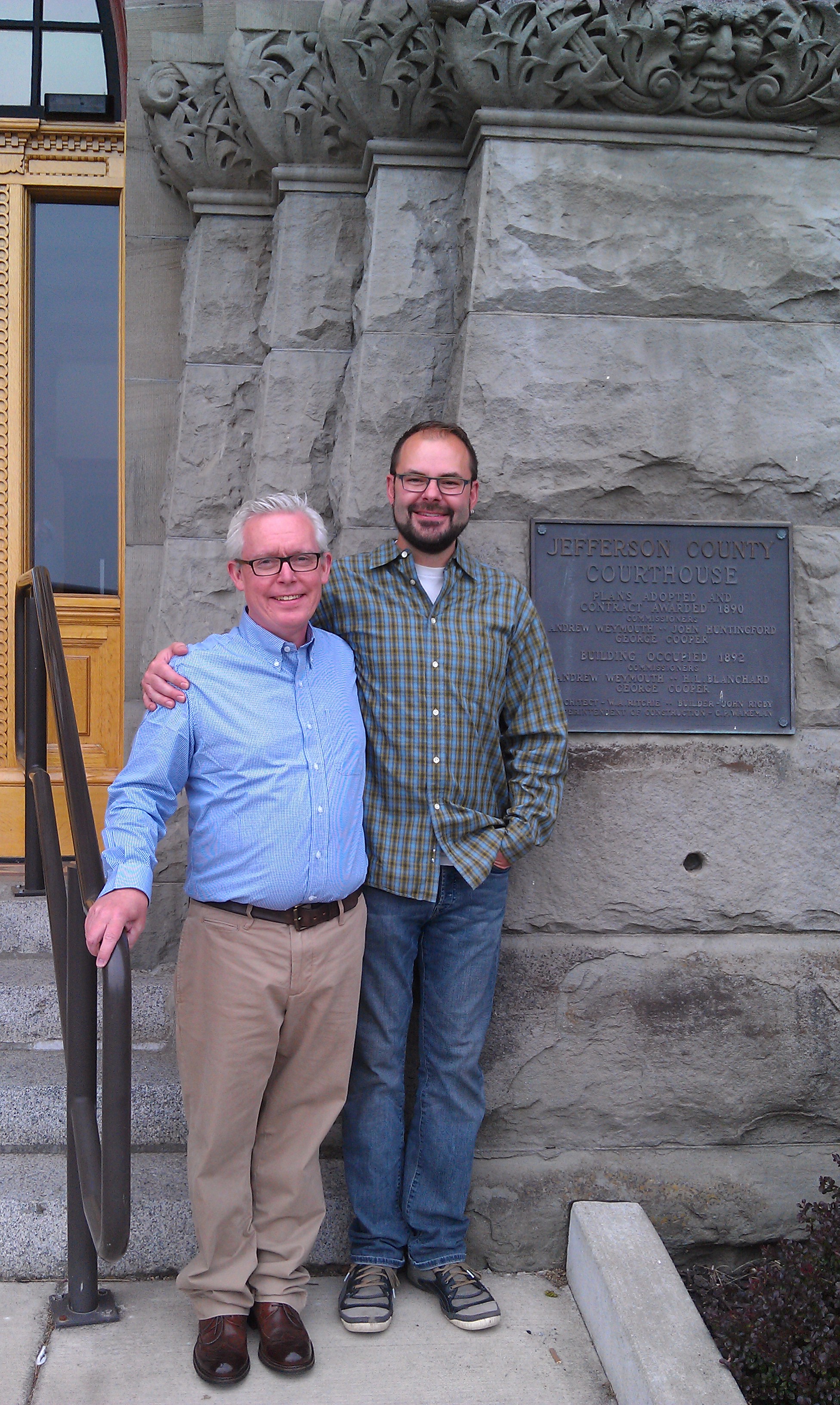 It was my hope in creating the scholarship (with my husband of over 25 years) that the Stearns-Shaw Scholars would advance the cause of visibility and that each successive Scholar would build on the progress of the last one. In the beginning, the folks at the Law School didn't fully understand the primacy of the visibility piece, how each scholar was meant to be a beacon that would help other members of the LGBTQ+ community find the Law School, too. It was important to me that the Scholars would be beacons, people who already shone bright, and want to shine even brighter. You will never speak to anyone in the LGBTQ+ community who will not attest to the importance of role models, ones who went ahead, showing courage, and thus building courage in those who followed. Lighthouses, which are a form of beacon, exist to guide a journey, to keep it safe and to assure that you safely arrive at your destination—a brighter future.
I do try to keep up with the Scholars, and I treasure the notes and emails I receive from them. In the next several years, I want to help facilitate a group of former Scholars to help lead the scholarship when I am gone. My husband and I are planning to leave a considerable donation to the fund upon our passing, with the goal that the scholarship would grow to cover the entirety of tuition. Or perhaps have two or three scholars at once, with half-tuition covered. But more beacons mean more light.
Q: Have you been able to keep up with any of the scholars' work? If so, how? Either way, what inspires you about the young people going into the legal profession these days?
A: This is something that I vow to do better with going forward: following the career arcs of the scholars, and staying in touch. Beginning especially with Alex Straka, the scholars have been getting more and more impressive it seems. The current Scholar, Marin Smith, seems amazing to me, and the profile of them in the recent issue of the Gargoyle made me very happy and proud. The synergy between the Scholar and the LGBTQ+ law student association has really grown, too, which is why the fund I endowed also supports two awards each year to recognize those who work to advance the community at the Law School. All these things expand the presence and visibility of the community at the Law School, and signal to future students that UW is a great place to learn the law.
As for young people going into the legal profession "these days," I have to admit to a bit of cynicism, that was certainly not made better by the four years I taught full time at a local law school. A lot of people who are enticed to attend law school probably shouldn't go, especially if you need to go into $200,000 of debt to do it. When people ask me whether to go to law school, I usually say (among other things), if you can't get admitted to a Tier 1 school, don't go. The practice of law has changed so much since I became a lawyer, as has the job market. I was always practical minded, too, when I decided to go to law school, and not getting into a lot of debt was a major goal (and one that I succeeded in meeting). But anyone thinking they can go to law school with a ranking under No. 50 and graduate in the middle of the class and still get a job that allows you to pay off your loans—that is magical thinking of the worst kind.
Q: What advice, if any, do you have for allies outside the legal profession who also want to make a difference?
A: Be visible. If you manage to become part of a majority, and that is what allyship is about, the point is to be visible and not silent. People have been telling members of the LGBTQ+ community to shut up and disappear from time immemorial. That's why I can always hear the echoes in my memory of one of the great cries of all time: "We're here! We're Queer! Get used to it!"
Q: We focus each year on Scholars but not so much on your career since graduating in 1992.
You've not only practiced prominently in food safety law but also taught at your undergraduate alma mater, Seattle University. What have been the highlights over the past 30 years?
A: When I started practicing law, it was at a fairly big law firm, and I worked on behalf of companies. My work on the Jack in the Box E. coli cases (which you can read about in the book "Poisoned") coincided with some of the worst years of the AIDS epidemic, and that really transformed (or progressed) my thinking about public health, legal work and advocacy.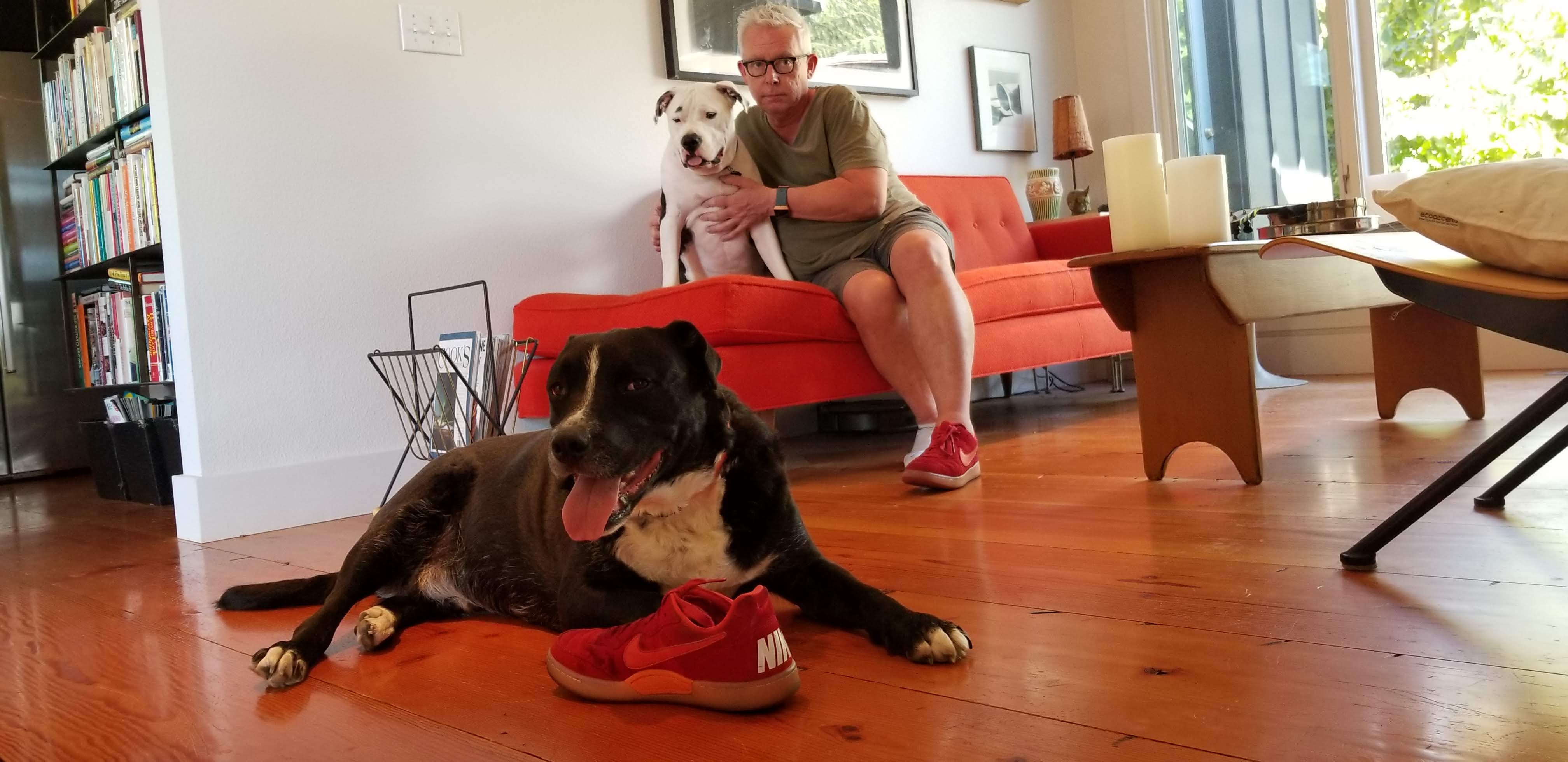 The greatest thing that an attorney does is to be a voice for someone. The etymology of "advocacy" is to speak for. That is what lawyers do; to give voice to someone's plea for justice. And some of the arguments that I had the privilege to make in various courts over the years were thrilling and deeply satisfying. But I am happy to have left litigation behind me now.
I am also a huge believer in mentorship. The desire to mentor more effectively was a big reason I decided to teach full time for a while. I always tried to be a good mentor when I was practicing full time, but the demands litigation puts on you are such that it was hard.
The same with pro bono work. Most of the work I do now is pro bono, advising small start-up businesses and nonprofits in the area where I live now. I am pro bono general counsel for the local Pride organization (Olympic Pride) and Black Lives Matter of Jefferson County. And I recently ended a four-year stint on the local Board of Health. There are always ways to give more.
I definitely loved, and still love, my life in the law, the Law in Action, even if it is a bit less active for me as I edge into retirement. I also loved my public service on behalf of AIDS-related organizations, like Bailey-Boushay House and Lifelong. But along with advocacy, I have always loved teaching, and I definitely loved most of my four years at SU Law School, the teaching part.
Q: What are you doing today? Your website calls your work "artisanal law." Can you describe what that means? And why do you focus primarily on your small-business and nonprofit clients?
A: Before starting Stearns Law, I was interested in artisanal food and the whole concept of artisanship. I actually published an article in the Wisconsin Law Journal that touches on some of these concepts, and how the "problem" of food safety is largely a byproduct of the creation of food becoming not only industrialized, but strictly economic. When one creates food for someone you know, in what I call a "face-to-face transaction," that changes everything it seems to me. But thinking about that also reminded me that the act of representing someone, speaking for them, is also a form of artisanship. People are not widgets, are not fungible, and you will be a very bad lawyer if you think otherwise.
Q: Do you still have two rescue dogs, Dashiell, the "big brother," and Dickens, the bossy "little brother"?
A: Happily, both Dashiell and Dickens are with us and healthy (knock on wood). Doyler was our first rescue dog, and we had nine years of real happiness with him. We had Dashiell for about three years when we decided to add to the family. Now that I am at least semi-retired, I have committed to doing some of the travel that I never had time for before. Tom is even more of a homebody than me, and he is happy to keep an eye on things, especially the boys, while I am gone. But I can only be gone for two weeks or so. After that, I miss "my boys" (which includes Tom) too much.
Q: Do you have a favorite memory from your time at UW Law School?
A: I have two favorite memories.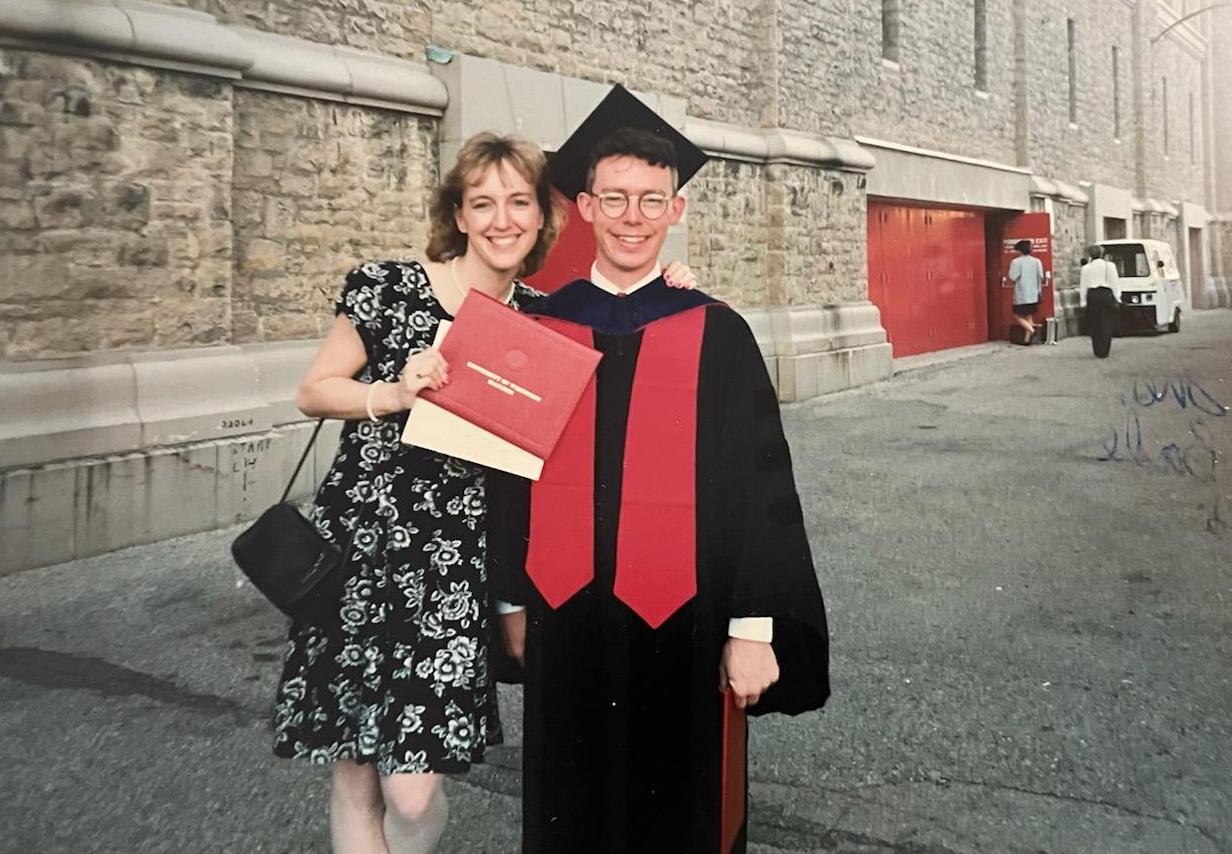 Back then, legal writing was taught to 1Ls by 3Ls (and a few 2Ls) acting as TAs. One of my best friends in law school, Sheila Clark Hanrahan, was a TA both years also (2L and 3L years), and our desks were side-by-side. We both took the importance of writing very seriously, so we put a lot of effort into the feedback we gave our students. But a big plus of this was that as we sat there working on student drafts, we would talk and laugh and laugh and laugh.
The other memory, which also involves Sheila, was the time that I decided I wanted to throw a party and encourage people to come in costume. (I think it was for Halloween.) Well, I decided to dress in drag. And I think it was my first time in drag. Sheila did my make-up. And the shocked looks on the faces of my fellow law students when they arrived were priceless. But everyone loved it. And I ended up feeling really liberated by the whole thing—empowered even.
Interview conducted by Jennie Broecker, University of Wisconsin Law School External Affairs.
Photos courtesy of Denis Stearns.
Submitted by Law School News on November 22, 2022
This article appears in the categories: Alumni, Features