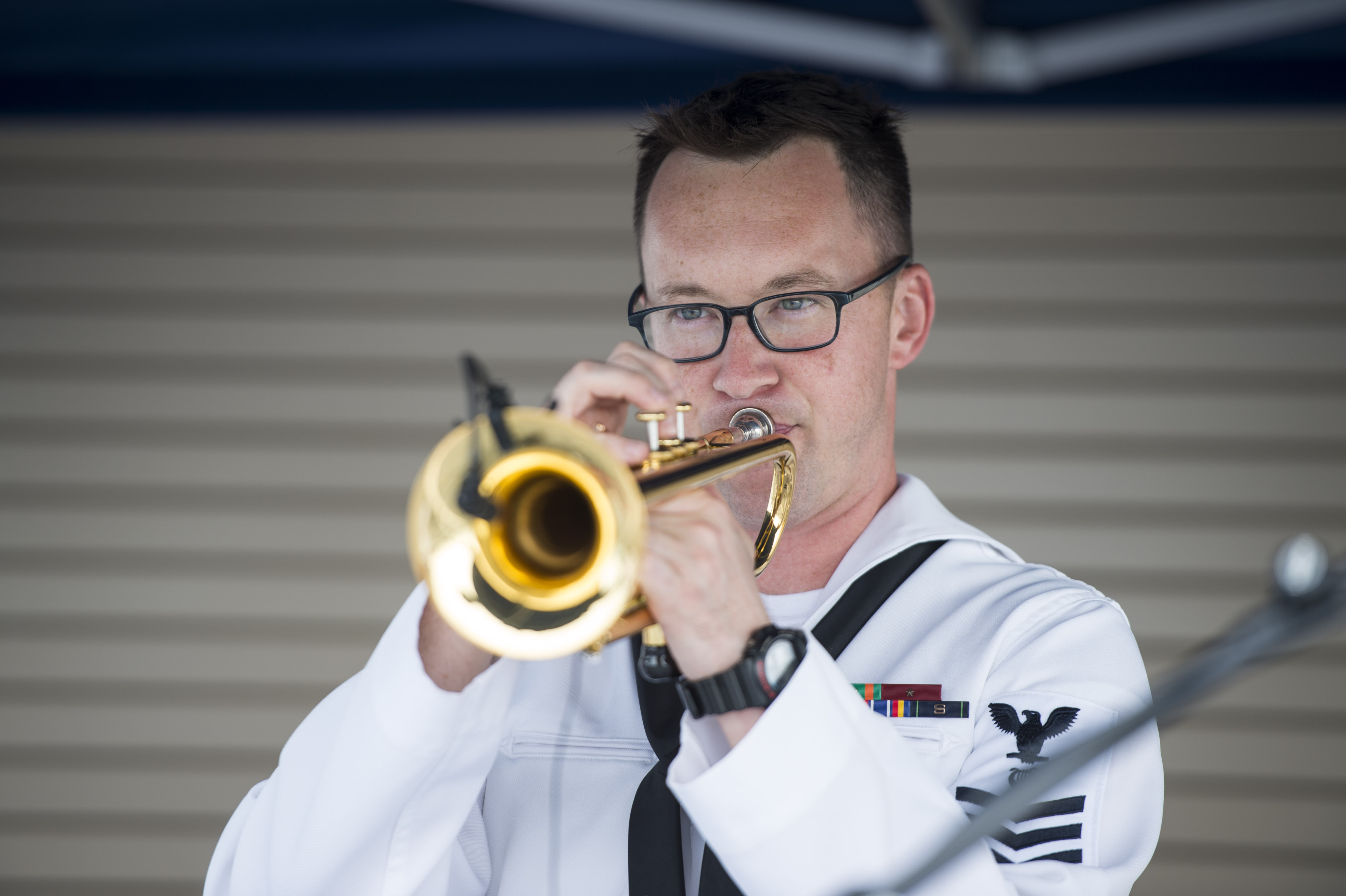 Brian Tuczynski knows good music. He also knows the value of duty and honor–and the significance of serving his community, whether it be through military service or practicing law. Tuczynski, a third-year law student at University of Wisconsin Law School, has done all three.
Tuczynski grew up in Buffalo, N.Y. He received a bachelor's in music education from West Virginia University and a master's in music from Florida State University. In 2007, he decided he wanted to share his love of music with his country through military service.
"I became aware of the military bands while an undergrad student and thought it was a great opportunity to serve my country while performing music," he said. "So, I joined the Navy."
During Tuczynski's 13 years of service, he performed in 22 states and 10 countries; he was deployed on multiple humanitarian missions to Southeast Asia.
"The highlights of my career include performing honors for President Obama and performing Taps on the USS Arizona Memorial in Pearl Harbor Dec. 7, 2015," he added.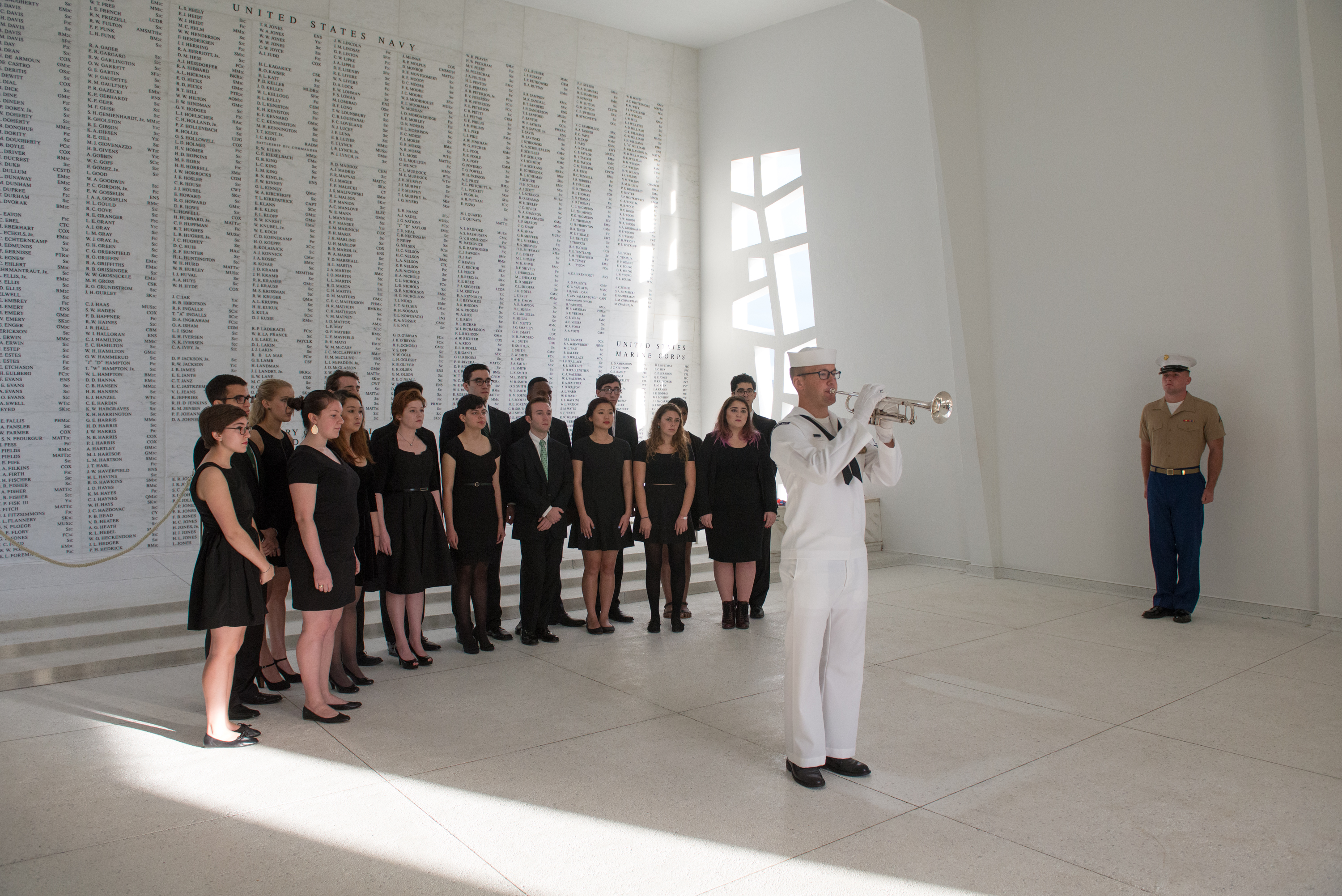 A few years ago, a family struggle led Tuczynski down a different path and toward a career in law.
"My wife and I took custody of her younger sister when my in-laws fell on hard times financially," said Tuczynski. "At that time, I was an enlisted service member and couldn't afford to hire an attorney, so I researched the guardianship process, asked the court clerk a bunch of questions and filed pro se."
Tuczynski said that experience taught him how important the law is to the function of our society and ultimately piqued his interest in a law career.</p
The transition from Navy musician to law wasn't as hard as one might think.
"Musicians spend a lot of time behind closed doors in practice sessions, meticulously preparing and honing their craft to bring their individual talent into larger ensembles and then share the spotlight for a brief time while performing," he explained. "In my opinion, this sequence directly parallels the study and practice of law."
When researching law schools, Tuczynski said UW Law stood out as the most "veteran-friendly school," particularly when it came to maximizing his GI Bill befits and transitioning from active duty to the classroom.
"I've worked closely with both the Law School admissions team and the University Veteran Services on a handful of issues regarding my Veterans Affairs benefits and have always been extremely impressed with how responsive and attentive those departments are to my inquires and concerns," said Tuczynski.
As a law student, Tuczynski is active in the Immigrant Justice Clinic (IJC), the Society for Education Law and Policy (SELP) and the Veterans Legal Clinic, his participation in each of these organizations inspired by different life experiences.
"My wife and her family are refugees, and their immigration experience showed me how difficult the system is to navigate. I feel passionately about helping immigrants access justice and was fortunate to spend a semester working with IJC on matters that had a positive impact on Madison's immigrant community," he said. "My interest in SELP stems from my belief that an educated citizenry is essential to the success of our democracy and my desire to use my legal education to advance that endeavor. My work in the Veterans Legal Clinic is inspired by my time in the Navy and my knowledge that veterans' access to legal services is often limited by their inability to pay for legal advice. These are all areas I'm passionate about, and I'm excited to be able to work in these areas at UW Law."
After Law School, Tuczynski hopes to have a career in higher education law. He is currently working with the UW Office of Legal Affairs.
Article by Kassandra Tuten, University of Wisconsin Law School External Affairs.
Submitted by Law School News on November 22, 2022
This article appears in the categories: Features, Students