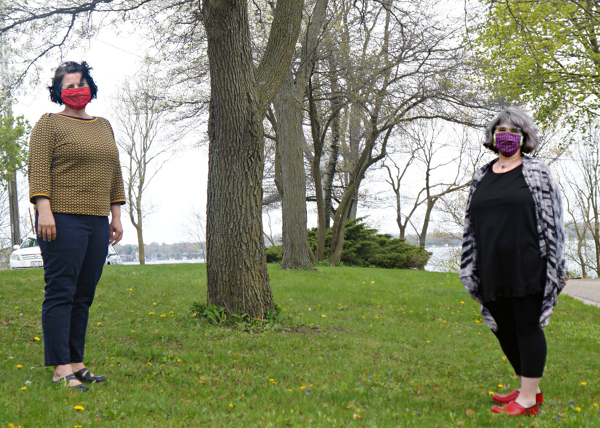 Sarah Davis and Jill Jacklitz
Sarah Davis and Jill Jacklitz have been named co-directors of the Center for Patient Partnerships. Based at the University of Wisconsin Law School, CPP is an interdisciplinary program that provides free advocacy services to seriously ill clients and their families.
Together Davis and Jacklitz bring decades of teaching, policy and advocacy experience to their new roles. Under their supervision, UW Law students and graduate students enrolled in the CPP work to identify and resolve social and legal issues that negatively affect their clients' health and well-being. CPP staff and students also advise legislators on making better health care policies nationwide.
Davis is a clinical law professor who served 15 years as CPP's associate director prior to being named co-director. She is also associate program director for LIFT Dane, a UW initiative that uses technology to remove civil legal barriers to economic prosperity; she was instrumental in securing a $1 million award to advance the LIFT Dane project last year. Davis's scholarship focuses on developing legal intervention systems that can lead to better health outcomes, and on identifying the barriers and catalysts to the implementation of healthcare initiatives.
Jacklitz worked in policy advocacy and nonprofit leadership before joining the CPP as education director in 2015. Most recently she was manager of community programs at Group Health Cooperative of Southwest Wisconsin, where she focused on removing barriers to healthcare access. At CPP, Jacklitz has built up the Resource Navigator Program, in which UW undergraduates work with local clinics to connect patients with legal services and other community resources.
Davis and Jacklitz succeed founding director Meg Gaines, who retired from UW Law School and the CPP on April 1.
Submitted by Law School News on September 2, 2020
This article appears in the categories: Faculty, Features
Related employee profiles: Jill Jacklitz, Sarah Davis