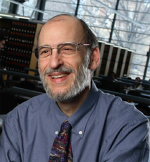 Howard Erlanger
Professor Howard Erlanger has won Wisconsin Law Journal's 2020 Leaders in the Law award.
The award honors top judges, attorneys and legal professionals who have made a difference in Wisconsin's legal community.
Erlanger is Voss-Bascom Professor of Law Emeritus and Professor of Sociology Emeritus at the University of Wisconsin-Madison, where he served as a full-time faculty member from 1971 to 2013. He continues to teach Trusts & Estates part-time. His areas of interest include wills, trusts, marital property, estate planning and socio-legal studies.
Several UW Law alumni join Erlanger on this year's list:
Katie Harrell '08, Stafford Rosenbaum
Colleen Marion '12, State Public Defender's Office
Cynthia Rigsby '98, Foley & Lardner
John Sobotik '85, Wisconsin Department of Transportation
A virtual ceremony honoring these and other award winners is scheduled for Wednesday, Sept. 16.
Submitted by Law School News on September 16, 2020
This article appears in the categories: Faculty, Features
Related employee profiles: Howard Erlanger