How can Wisconsin's unemployed and underemployed residents get legal support on civil matters that might make it harder to find and keep a job?
Thanks to an innovative partnership known as LIFT Dane, there's an app for that. The partners behind LIFT Dane—made up of UW Law professors, local attorneys and government professionals—launched their free Legal Tune Up app earlier this month to help users resolve civil legal issues on their own by accessing publicly available data.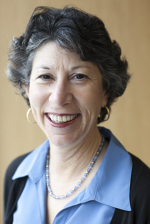 Marsha Mansfield
According to Marsha Mansfield, a UW Law professor emeritus and the director of LIFT Dane, the app can help eligible job seekers clear past criminal charges or dismissed evictions from the public record.
"Users of the Legal Tune Up app will be able to see if they have old eviction or criminal records on Wisconsin's online public records database (CCAP) that are eligible for removal, and the app will automate creation and filing of the appropriate paperwork with the court to get the process started," she explains.
Having an eviction or criminal charge listed online can cause serious damage to a person's employment prospects and overall health, Mansfield says. However, research shows that those who successfully clear their records experience gains in their employment and wage status, increasing annual earnings by 23% on average.
More app features are in the works, including the ability to identify and resolve issues related to driver's license suspensions and child support orders. The app will also connect users to community resources related to employment, housing and healthcare.
LIFT Dane got its start after placing first in last year's inaugural Alliance for the American Dream competition, with the goal to increase shared prosperity and stabilize and expand the middle class. In 2020, LIFT Dane expanded services to the Racine area, with support from a $1 million Community Impact Award from the Wisconsin Partnership Program.
LIFT Dane is a collaboration of the Economic Justice Institute at UW Law School, UW's Center for Patient Partnerships, Legal Action of Wisconsin, and the Employment and Training Association of Dane County.
Submitted by Law School News on November 19, 2020
This article appears in the categories: EJI News, Faculty, Features
Related employee profiles: Marsha Mansfield