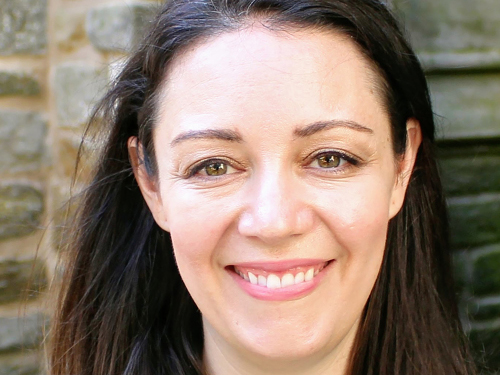 The University of Wisconsin Law School has strengthened its law faculty with the hire of Stephanie Holmes Didwania, who joins in a long tradition of excellence in research and teaching. Learn more about Stephanie in the faculty profile below.
Stephanie Holmes Didwania: Assistant Professor of Law
Home state: Illinois
Educational/professional background: J.D., University of Chicago Law School; Ph.D. in Managerial Economics and Strategy, Northwestern University. Prior to joining the faculty of University of Wisconsin Law School, I was an assistant professor at Temple University Beasley School of Law, a Harry A. Bigelow Fellow at the University of Chicago Law School, and a law clerk to Judge Richard A. Paez of the U.S. Court of Appeals for the Ninth Circuit.
How did you get into your field of research? My interest in criminal law and criminal procedure developed during law school when I worked in a criminal clinic representing defendants charged with felonies in federal court. This advocacy experience has long informed my research in many ways, especially by sparking my interests in examining prosecutorial behavior and in reforming federal pretrial detention. While my doctoral work taught me how to rigorously answer research questions using quantitative methods, my experience as a law student showed me the enormous human consequences of America's criminal legal system.
How does your work fit with the Wisconsin Idea, that education should influence people's lives beyond the boundaries of the classroom? The criminal legal system is one of the most significant sites of inequality in American society today. As a teacher, it is important to me that my students understand how inequalities perpetuate both through legal doctrine itself as well as through external forces that operate outside of the black-letter law. Regardless of whether they go on to practice criminal law, I hope all of my students understand their critical responsibility as lawyers to help create a more equitable world.
Related employee profiles: Stephanie Holmes Didwania
Submitted by Law School News on August 30, 2021
This article appears in the categories: Faculty, Features
Related employee profiles: Stephanie Didwania