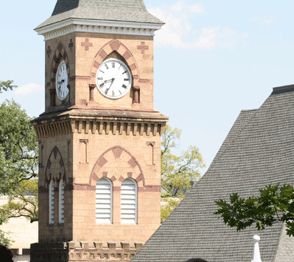 The Frank J. Remington Center houses one of the oldest, largest, and most diverse clinical programs in American legal education. Founded by UW Law Professor Frank Remington almost fifty years ago, the Center's primary purpose remains the education of law students. Prisons, prosecutors and defender offices, and the communities of victims are the primary settings for the students' experiential education.
In the 1950s, Professor Remington was profoundly influenced by his research into the criminal justice system, which showed that lawyers understood the "law on the books," but failed to understand the complexities of the law in action. He concluded that a new form of legal training was necessary to properly educate aspiring lawyers. Beginning in 1964, Prof. Remington developed a clinical experience that would allow law students observe and participate in the complexities of the justice system.
Originally called the Correctional Internship Program and later renamed the Legal Assistance to Institutionalized Persons Program (LAIP), the Center was rededicated in 1996 and named after its founder. Adam Stevenson is Interim Co-Director of the Remington Center.
The challenge for any law school is to produce lawyers who not only know the law and how the legal system operates but who also have a sense of responsibility toward the client, the profession and the community. Perhaps more important, first-rate law schools strive to develop inquiring minds so that students, both before and after graduation, will question the practices and institutions they encounter and continuously search for ways to improve the way clients are served and the legal system as a whole. But a law school of the first rank in a state university of the first rank has a still broader mission. That mission includes the development and dissemination of knowledge as well as direct service to the state, so that the quality of life of its citizens can be improved.
The Remington Center now houses nine of the UW Law School's in-house clinics, and two of its largest externship opportunities. Located in the Law School building and staffed by approximately 11 clinical faculty members, the Remington Center provides an intensive clinical experience to approximately 85 students each year. Most of the clinical projects include a full-time summer component followed by part-time enrollment in the fall and spring semesters. In addition, most of the in-house clinics, and all of the externship clinics, include a classroom component.
Historically, the Remington Center originated by serving incarcerated clients. The Center continues to house several clinical projects devoted to serving correctional clients, including:
Finally, the Remington Center houses two longstanding externship projects, the Prosecution Project and the Public Defender Project. In these projects, students spend the summer working full-time in district attorney or public defender offices throughout Wisconsin. The students' externship experience is sandwiched between a spring semester class on the prosecution or defense function and a fall-semester seminar in professional responsibilities, in which the students reflect on their experiences.