Are you bummed that Valentine's Day has already passed? Are those flowers already wilting? Well, the Law Library can't quite help with that, but perhaps we can fill a legal research void with PowerNotes!
PowerNotes is a great new tool that helps you organize, cite and annotate your research as you work across platforms online. You can create a free account with your Wisc.edu email and have access to an unlimited number of projects that you may create.
Once you are signed in, you are prompted to add a browser extension to Chrome or Firefox. This extension then connects with your PowerNotes account where all your notes and highlights are stored. You can then create a "Project" which has "Topics" nested within it.
Now that you have your all the administrative work out of the way, you are ready to research! PowerNotes allows you to annotate any website, save your highlights and add notes to your highlights, organized by your topics and projects. Check out a short video by clicking on the image below for an example of PowerNotes in action: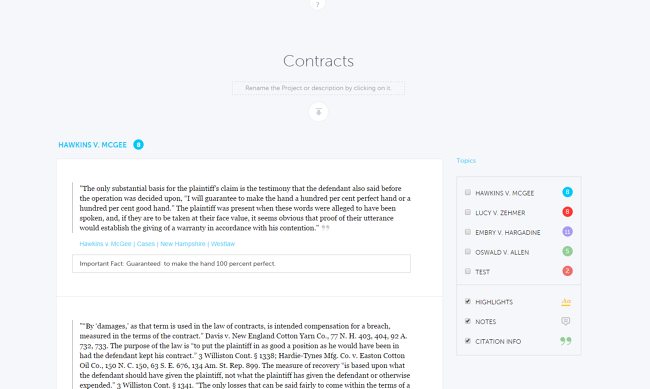 As you can see, users are able to quickly create a new project, highlight important quotes, and add in notes. This is an effective way to keep all your work online in one place. Even better, your highlights are 'remembered' by PowerNotes, so when you visit that page, you just need to hover over your highlight to see what your notes are. PowerNotes works on any website, including Westlaw, Lexis, Bloomberg Law and other databases, so you can work across any resource and save your work in one place.
Once you are ready to move to the next step in your research or writing, you can easily download your notes from PowerNotes to a Word document (or as an Excel spreadsheet research log). The downloaded Word document includes your notes, the full citation and your highlights. Just click the button below located at the top of your project on the PowerNotes page: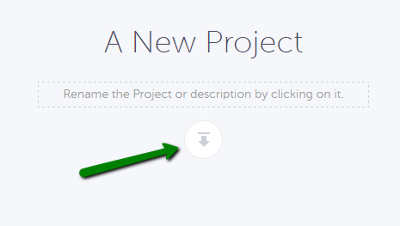 One final benefit to PowerNotes is that it can be disabled at will! If you do not want to use PowerNotes at any point, you just select the browser icon and choose "disable". This will hide PowerNotes until you are ready for your next research session.
PowerNotes is free to any Law School student, faculty or staff member. This brief article only scratches the surface of PowerNotes ability, so please check with a reference librarian for more help or if you have any questions.
Submitted by Turner,Kristopher on February 15, 2023
This article appears in the categories: Law Library