David Westrate '23 always wanted to make a career out of real estate development and transactions.
"From the time I was a kid, I loved going to big cities and looking at the huge buildings, marveling over how people could construct them," he said. "As I got older, my interest expanded into the question of financing and transactions. I wanted to know who financed billion-dollar buildings. How are they sold? How are those transactions done?"
Westrate was certain of his future path into real estate development and transactions. He was equally sure he would join the military one day.
"I love this country," he said. "I love what it stands for, and I truly believe that, despite its flaws, the United States is the greatest country in the world, and it's something worth fighting for. For me, there was never any question that I would join the military after I graduated from college. However, I decided to go early, before I received my bachelor's degree."
Westrate remembers the moment he made that decision.
"I was in Dr. Kevin Cragg's History of the Roman Empire class," he recalled. "This was at about the time of the military surge in Fallujah, and a nationwide discussion about the wisdom of continued involvement in Iraq and Afghanistan. Though in hindsight it may seem ridiculous, I thought back in 2006 that if I didn't join soon, I'd miss the war. I wanted to be sure I could go fight, to get a first-hand perspective."
So, Westrate decided to postpone the remainder of his college education to join the Army.
"I didn't plan to make a career out of the military, but I did want to do my part and serve for at least one tour," he said.
Initially, Westrate wanted to be an M1 Armored Vehicle (Abrams Tank) Crewmember (19K). But his recruiter convinced him to consider human intelligence, a job which Westrate said immediately seemed like a great fit.
"It encapsulates interrogation and military intelligence source operations," he explained. "It seemed interesting, fun, productive and, as a bonus, it would help me hone skills that would eventually lend themselves to a career in real estate."
Skills like negotiation, complete questioning, building rapport, etc.
Westrate enlisted in September 2007, deployed to Iraq in 2009-10 and left the Army in April 2015. After eight years in the military, Westrate had to decide where to go next, he said.
The two paths toward his desired career in high-level real estate transactions seemed to be a J.D. or an M.B.A. It took some time to decide, but he opted to pursue a J.D.
"But I had serious reservations about whether I could succeed in law school," he admitted. "I'm not a naturally good student, and I didn't want to embarrass myself by failing out. However, I decided to take the plunge. I thought that the discipline I gained in the military, and my now extensive experience with interviewing people for hours at a time and having to remember every detail would make it easier for me. As it turns out, things worked out fine."
While he considered many law schools, and received several offers, University of Wisconsin Law School seemed like the best fit for the Eau Claire native.
"It's a great school, it's close to home and I have always loved Madison," he said. "My family was close, so my kids could get to know their grandparents, aunts, uncles and cousins. Also, because I enlisted in Wisconsin, there were a ton of financial benefits. In-state tuition meant that the Post-9/11 GI Bill paid for 100% of my tuition. Furthermore, because of the Wisconsin GI Bill, my wife could go to grad school for free as well."
After his first year of Law School, Westrate began researching the possibility of pursuing a dual J.D./M.B.A.
"The Real Estate program at the University of Wisconsin School of Business is a highly rated program, and I thought that getting both degrees would make me a more well-rounded real estate professional and expand my occupational opportunities," he explained. "I applied to the M.B.A. program and was accepted, which made the three-year J.D. program a four-year J.D./M.B.A. program. After my second year of Law School, I took a year off and started the M.B.A. My fourth-year fall semester, I finished the law side, and in the spring, I finished the M.B.A."
While now working as an Industrial Real Estate Transaction Manager for BASF, Westrate said he has many great memories from his time as a law student.
"I loved serving as the president of the Federalist Society, which allowed me to network a lot within the student body as well as with high profile members of the legal community throughout the United States," he said. "While serving in that role, I made an attempt to soften the image of the organization while encouraging people to interact and discuss ideological differences and engage in productive conversation rather than shout at each other."
Although he didn't pursue the real estate law designation, Westrate said his UW Law education absolutely prepared him for a career in the real estate field.
"From Professor Jason Yackee's Contracts class to Tax I and Real Estate Transactions, I was able to finish Law School with an indispensable education that made me stand out to employers and perform my job well," he said. "While my current job isn't a legal job, per se, my legal education prepared me to draft contracts, negotiate sales and understand legal jargon that gives me an advantage in my company."
Article by Kassandra Tuten, University of Wisconsin Law School External Affairs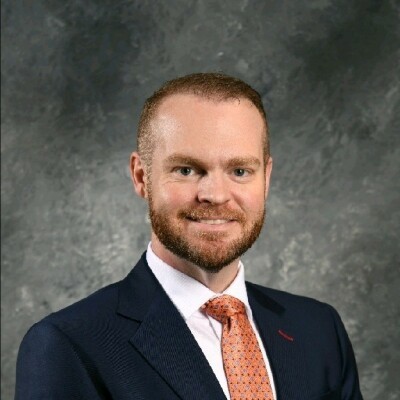 Submitted by Law School News on November 20, 2023
This article appears in the categories: Features, Students
Related employee profiles: Jason Yackee