Wisconsin Jury Instructions
The Wisconsin Jury Instructions will now be produced by the Office of Judicial Education. UW Law School will no longer be printing or distributing the instructions, supplements, or CDs. In partnership with the Wisconsin State Courts, the Wisconsin Jury instructions are now available free to the public through Wisconsin State Law Library.
To learn more information about this transition, view the Wisconsin Court System's jury instructions announcement.
Available Publications
The following publications are available through the CLEW publications online ordering form.
Wisconsin Land Use & Planning Law
By Professor Brian W. Ohm
2022 edition, 405 pages, $45.00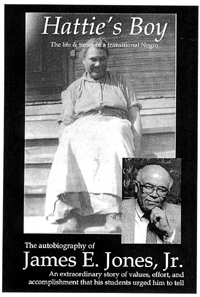 Hattie's Boy
By Professor James E. Jones, Jr.
2006 edition, Hardbound, 864 pages, $30.00
Wisconsin Real Estate Law Publications
The following titles are available to order through the Wisconsin Realtors Association.
Wisconsin Real Estate Law
By Debra Peterson Conrad & Jennifer Lindsley
Wisconsin Real Estate Clauses: Contingencies & Other Standard Provisions
By Debra P. Conrad, Cori Lamont, Tracy Rucka, Scott Minter
Order CLEW Publication
Order any of the available publications through the CLEW publications online ordering form.