2023 Lecture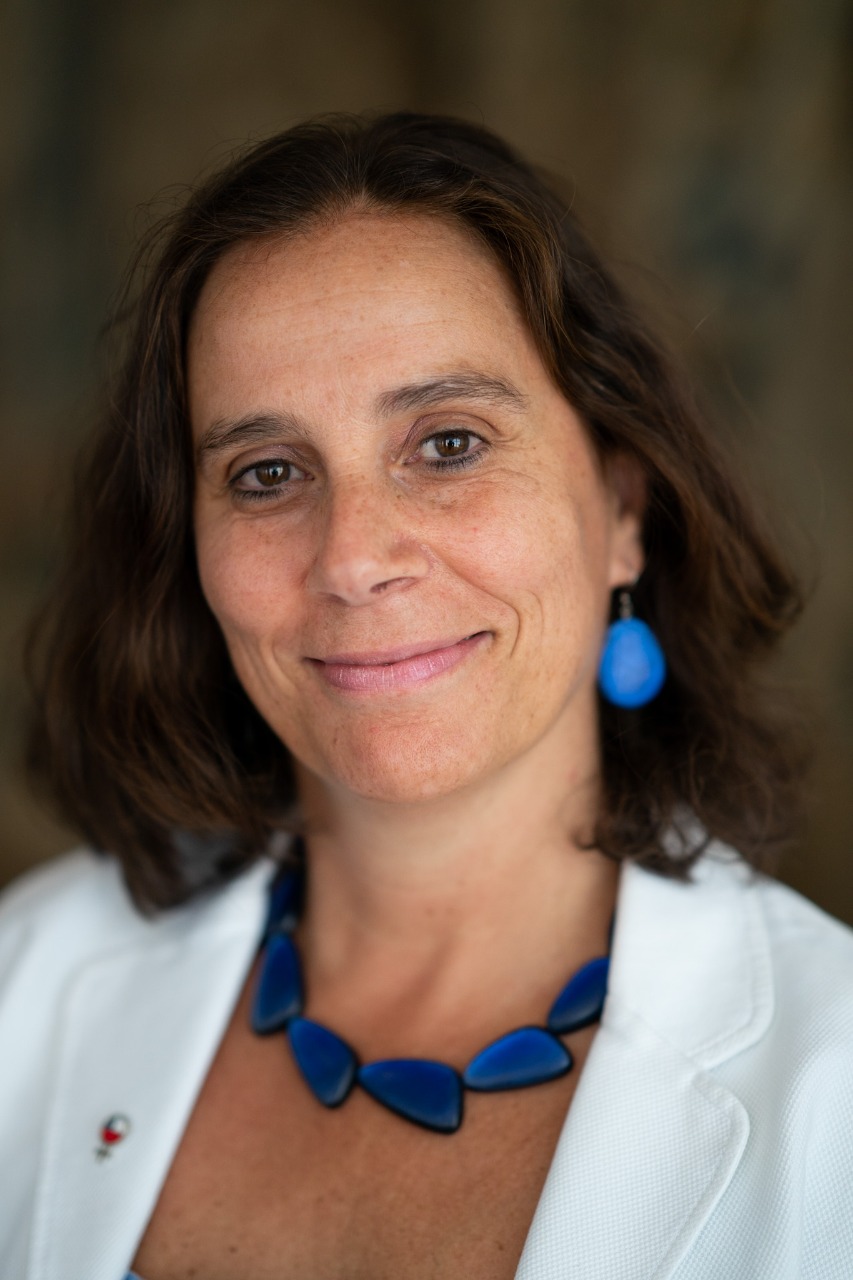 Past Lectures
2022: "Back to the Road to Democracy: Getting out of the Maze or Getting Rid of Walls?"
By Dr. Ma Thida
Martin Roth Institute, Berlin
Details
4 p.m. Wednesday, Oct. 26, 2022, at the Alumni Lounge, Pyle Center
A surgeon, writer and political commentator, Dr. Ma Thida spent more than five years in prison in the 1990s for her activism. Since her release in 1999, she has monitored and written on events in Burma. In 1995-96, Thida was the recipient of numerous awards, including the PEN/Barbara Goldsmith Freedom to Write Award and Reebok Human Rights Award. She was the fellow of the International Writing program at the University of Iowa in 2005, of the International Writers project at Brown University in 2008-09, and of the Radcliffe Institute for Advanced Study at Harvard University in 2009-10.
With the lifting of the military regime, Thida and colleagues founded PEN Myanmar in 2013. Thida served as the first president of the organization until 2016, and she was elected as board member of PEN International in 2016 and 2019. In 2016, Thida was awarded the first annual "Disturbing the Peace" award by the Vaclav Havel Library Foundation in New York. She was elected chair of the Writer in Prison Committee of PEN International in 2021. She was at the South East Asia Studies of McMillan Center of Yale University as research associate in 2021-22. She is currently in Europe for her writing.
2021: "As Women Rise, So Does the Nation"
By Dr. Sakena Yacoobi
Oct. 12, 2021
Dr. Sakena Yacoobi is the president and executive director of the Afghan Institute of Learning (AIL), an organization she founded in 1995 in response to the lack of education and health care that the Afghan people faced after decades of war and strife. Dr. Yacoobi is also the president and executive director of Creating Hope International (CHI). Dr. Yacoobi has established 352 Learning Centers, four schools, a hospital and a radio station and TV station in Afghanistan and is the recipient of six honorary doctorates including from Princeton University. Each year, Dr. Yacoobi speaks at numerous events, conferences and at institutions such as the UN, Stanford University and Oxford University. Dr. Yacoobi particularly enjoys engaging with youth at schools, inspiring them to be globally minded citizens.
2020-2021 Lecture: "Shifting the Center of Gravity: Women's Movement and Constitution-Making in Kenya"
By Professor Wanjiku Kabira of Nairobi University
Professor Wanjiku Mukabi Kabira is the leader of the Women's Economic Empowerment (WEE) Hub and the director of African Women Studies Centre (AWSC), University of Nairobi. She is a professor of literature and a writer, a literary critique and a gender and policy analyst. She has taught oral literature for many years, carried out field work in many parts of the country and published widely. Her first publication in 1984 has been translated into many languages and set the pace in the field of oral literature in our schools and in the region. Her latest publication in oral literature was in 2010, titled "Re-Claiming My Dreams."
2019 Lecture: "The Dance of Feminism with Human Rights: Reflections on Three Decades of Global Women's Human Rights Organizing"
Oct. 3, 2019
Charlotte Bunch, founding director and senior scholar at the Center for Women's Global Leadership, Rutgers University, has been an activist, author and organizer in the women's, civil and human rights movements for four decades. Her work focuses on the application of feminist theory to public policy questions, particularly at the global level. Her current investigations center on developing an analysis and understanding of human rights that incorporates women's lives more fully and utilizes the question of violence against women as a way of exploring the parameters of their issues both theoretically and practically. Her other public policy work has focused on issues of gender and international development.
About the Soffa Lecture
"Women and children are oppressed all over the world. If we can shine a light on issues that matter to them, we can take steps to make their lives better."
Marguerite Jacqmin Soffa '46 BA L&S established an annual public lecture series in 2001 to be given by a distinguished woman in international public life about contemporary issues of global significance. Presenters have included renowned and well-known "grassroots" leaders in the struggle for human rights and international understanding. The lecture was coordinated by the Office of International Studies and Programs until the Human Rights Program was created in 2013.
Remembering Marguerite Jacqmin Soffa (1924-2023)
It is with great sadness that we announce the passing of Marguerite Soffa, the founder of the Soffa lecture series. We are indebted to her vision and generosity.